Flight of the Amazon Queen Full Version - PC Game - Free Download
Title: Flight of the Amazon Queen
Genre(s): Adventure, Point-and-click, Puzzle
Works on: Windows (XP, Vista, 7, 8, 10)
Modes: Single-player
Released: October 25, 1995
Size: 106 MB
Company: Interactive Binary Illusions / Red Sprite Studios
DESCRIPTION
About this game:
A point and click adventure game, similarly styled to many of Lucas Arts' adventure games and now available as Freeware with support on the ScummVM engine.
Overview
Originally released by Interactive Binary Solutions in 1995 for the Amiga and MS-DOS, and then later re-released as firmware in 2004 for ScummVM, Flight of the Amazon Queen is a point and click adventure game similar in style to The Secret of Monkey Island, of which it was originally inspired by.
Story
The plot follows a very "pulp-esque" theme, with the usual "boy meets girl, girl gets lost, boy saves girl" type storyline that only gets more and more bizarre the further you play through. Based in 1949, the lead character, Joe King is the pilot of the "Amazon Queen" which crash lands in the Amazon jungle and it's up to Joe to save both his passenger, the one and only movie star Faye Russel, but also an entire tribe of Amazonian women from a twisted plot involving an evil mastermind and… lederhosen.
SCREENSHOTS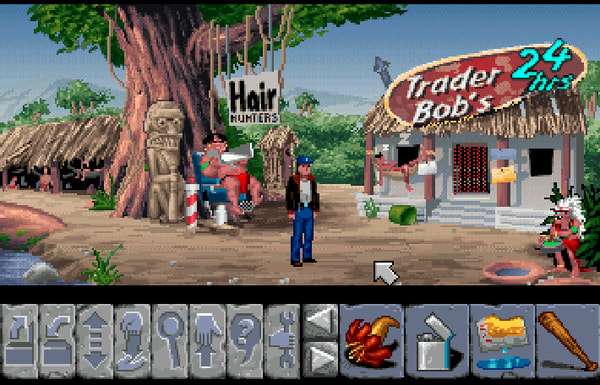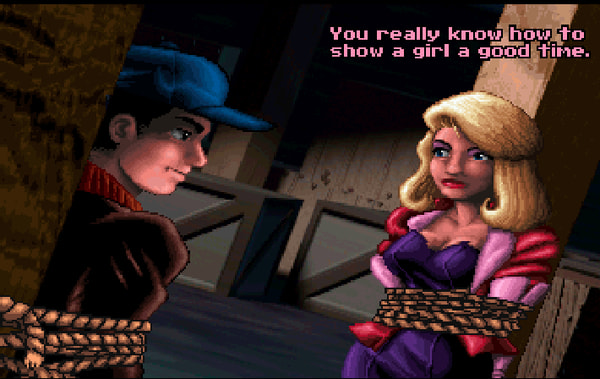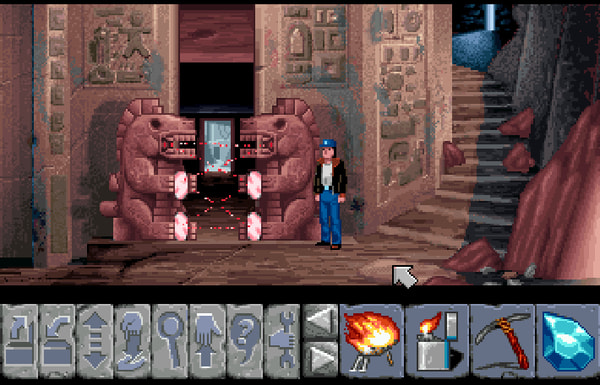 SYSTEM REQUIREMENTS
Minimum System Requirements:
Windows: Windows XP / Vista / 7 / 8 / 10,
1.8 GHz Processor,
512MB RAM (1 GB recommended),
3D graphics card compatible with DirectX 7 (compatible with DirectX 9 recommended),
2GB HDD,
Mouse,
Keyboard.
Recommended System Requirements:
NFO
FREETOPPCGAMES.COM PRESENTS
Flight of the Amazon Queen
As Joe King, the pilot of the Amazon Queen, you must navigate your own fate in this point-and-click adventure brimming with fun-filled action. What began as a piece of cake job – flying a sexy movie star, Faye Russel to her next shooting location, soon turnes out to be a dangerous challenge, as you must outwit your unscrupulous rival the flying Dutchman and foil the plans of the evil genius Doctor Frank Ironstein… In the mysterious Amazon jungle you'll encounter a dangerous temple, fearsome Amazonian warriors, and a powerful mad scientist intent on taking over the world!
More info here: http://www.gog.com/game/flight_of_the_amazon_queen
Installation:
Full game without DRM. No serial code needed.
Run or Double click setup_flight_of_the_amazon_queen_2.1.0.6.exe
Play and enjoy!
If you like this game, support the developers and BUY IT!
Free Download Link
Size: 194.95 MB
Flight of the Amazon Queen-GOG
Please be aware that you will need uTorrent to download the games you find here.
If you like our site please don't forget to bookmark and share with your friends also if you really like the games you downloaded here then please support the developer by buying the games you like.